Adoption Process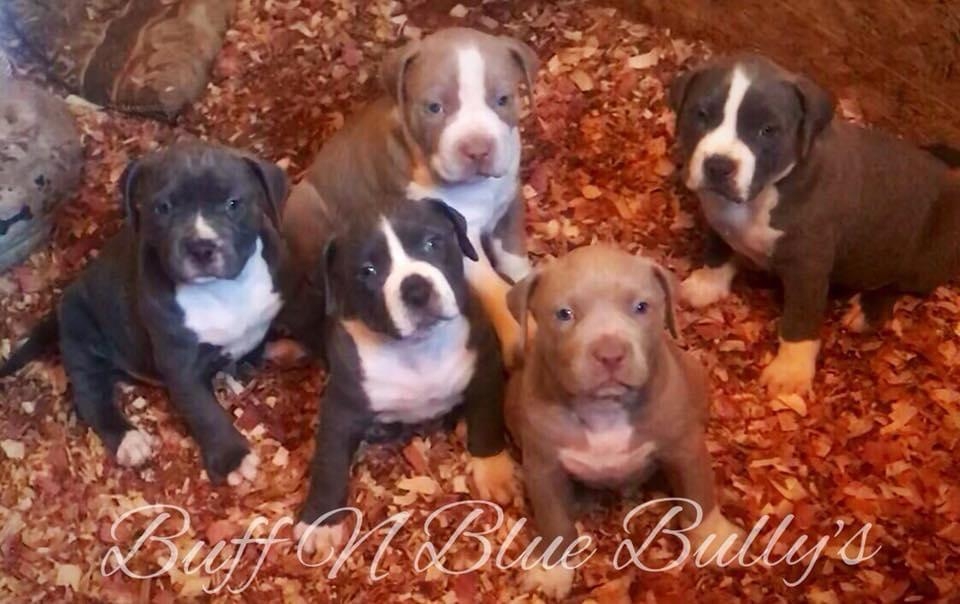 Our Adoption Process
We take deposits to secure pick order of pup and use a thorough application process, which helps us evaluate if you would be a great forever home for one of our baby's.
Completing the puppy application below is merely the initial step to show interest and explore if your family would be a good fit.
After application is filled out in its entirety we will reach out via email, or phone call to close the loop with you all. We do not take this process lightly and hope that all questions are answered honestly.
When your bully puppy application is approved, you will have the option of placing a non-refundable deposit which is half the amount of listed pick price of pup, which will then apply to the final price of your puppy. Pup must be paid in full by 7 weeks of age if needing to be shipped. If pup is being picked up by new family at 8 weeks of age the balance due can be paid then. Ground transportation is available throughout the USA at the buyer's expense, we will make arrangements unless you have a company in mind, which is totally fine.
We accept payment by bank wire transfer/transferwise (for international customers) Transfer made from your account to our business account done at your bank by a personal teller. We accept cashier's check, money order, PayPal (fees paid by the buyer), Cash App and cash payments! If you have any questions concerning how to go about making a payment please do not hesitate to reach out to us.
Once the deposit has been made the pick order you desire will be reserved. Puppy selections will be made at 7-8 weeks of age. We will update puppy pics weekly as they grow.